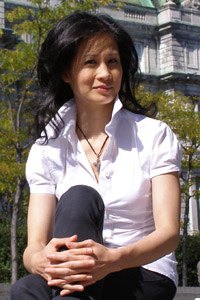 Welcome to my official website. I am a concert pianist and an ardent lover of the arts. With a spirit of adventure and a zest for life, I enjoy exploring la joie de vivre, and I enjoy and appreciate the finer things in life. As Jacques Torres has said, "Life is short. Eat dessert first."
One of life's enriching pleasures is to be able to constantly learn, to explore, to experience, and to share. As an artist, my mission is to entertain people, to reach out to people with the art of music, and to touch the hearts of people with my performances. On this website, I have the opportunity to stay connected with you and to share my performances, experiences, anecdotes, and thoughts with you. And I invite you to submit your thoughts and comments.
On numerous occasions, I have had the opportunity and pleasure of meeting, working with, and collaborating with, people from around the world and from all walks of life, some of whom have made a profound impact on my life. During the course of my music studies, I have had the honour and privilege of studying and consulting with many teachers, pianists, and artists, each different in their performing style, pedagogical approach, and aesthetic values. One of my principal mentors, Alain Lefèvre, has been influential in my life. He has given me inspiration and guidance, not only in the art of piano performance but also in my career.
From the bottom of my heart, I would like to thank you, friends, family, former teachers and mentors, acquaintances, and fans, for believing in me and for believing in my talent. Your ongoing support and encouragement have given me the energy and strength to continue to pursue my dream as performing artist and to continue to be bold on this beautiful, exciting journey.
Enjoy your visit.